Welcome​ to the Portuguese Hall of Monterey!
​2018 Festa: July 7–8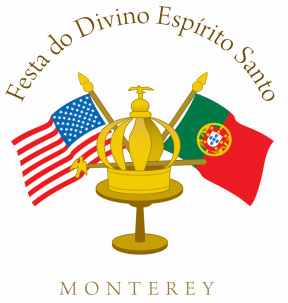 OUR HISTORY
The Festa do Divino Espirito Santo (F. D. E. S.)
"The Festival of the Divine Holy Spirit"
​
The vast majority of the Monterey area's Portuguese community hail from the islands of the Azores, 930 miles off the coast of Portugal. Monterey was one of the first hubs for Portuguese pioneers, who came with dreams of a better life to work in the fishing and dairy/cattle industries. Later, Portuguese men and women found employment and started businesses in almost every imaginable profession.

Our organization's first festa was held at the Monterey Fairgrounds in 1943. In 1949, group members purchased eleven acres at the top of Casanova Street in Monterey for the purpose of building a Hall of their own. The main dance hall and chapel were built in 1952, soon followed by the bar, kitchen, small meeting hall, and finally the dining hall (the "Back Hall") and its kitchen. Over the years the Monterey Portuguese Hall has housed a day care center, election precincts, fundraisers, religious ceremonies, and social gatherings for both the Portuguese community and other community groups. Each year several crab dinners are held for the larger community; through simple word of mouth these events have become immensely popular and tickets go quickly.
---

F. D. E. S. Portuguese Hall of Monterey
950 Casanova Avenue
Monterey, CA 93940
(831) 372-1913